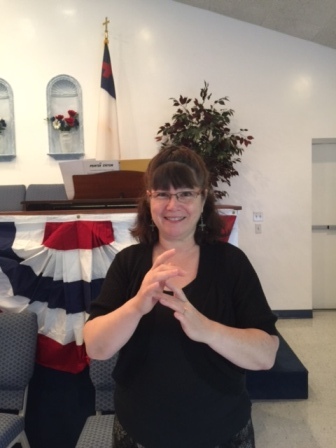 Ministry For the Deaf
Bible Way Baptist Church has just started a ministry for the Deaf. This will be Sunday Morning preaching service only. As the need grows we will open up other services.
Our translator - KayJay Schena - has been a member of Bible Way Baptist for over 21 years. What began as a burden grew into action with her beginning ASL classes at Night Life here in Worcester. She finished all available courses and went on from there to Northern Essex Community College for her degree. Further interest brought her to Learning Center for Deaf Children. She worked here from 2001-2002 and then from there to Deaf Services with Advocates and The Bridge of Central MA in 2007.
KayJay has had the opportunity to here at Bible Way to translate both for the Deaf for different events including the services and looks forward to future opportunities.
Services will be proviDed for the 11:00 AM Service on Sundays
If you have any questions please call or forward an email and we will get back to you as soon as possible. - Pastor Tim