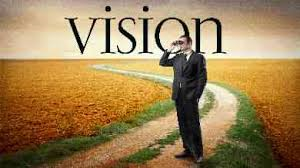 Habakkuk 2:2 And the LORD answered me, and said, Write the vision, and make it plain upon tables, that he may run that readeth it.
Bible Way Baptist Church was founded in 1993 by a handful of believers. What started out as a small house church continued to grow in number. Eventually, space was rented in a Lutheran church and subsequently on James Street before being able to purchase property here on Heard Street. Bible Way began as a solid Baptist church with a clear vision and continues to uphold the same ideals.
Proverbs 29:18 "Where there is no vision, the people perish:"
Since I accepted God's call to be the pastor in 2006, we have become even more evangelistic including: street ministry, nursing home ministry, radio ministry, veterans program, house to house and a number of other ideas that are under consideration.
As part of the vision for this area several new ministries have been started including a bookstore here on campus where believers can purchase good quality material to help them in their walk with the Lord.
Auburn Bible Institute began back in September 2013 with the first course being Old Testament Survey I. The design of the Institute is to provide a safe place for Bible Believers to come and gain a practical understanding of the word of God and to equip saints for the work of the ministry. Interest in the institute has continued to grow.
Other aspects of the vision (in no particular order) include:
·
Planting solid Baptist churches in areas where they are needed
·
Maintaining a vibrant music program which honors God
·
Training and preparing workers to teach in the Auburn Bible Institute
·
Initiating an extensive building project which would add classrooms, a function hall (with kitchen) and a gymnasium
·
Establishing a Christian school for all ages on campus
·
Completing a comprehensive landscaping project
·
Establishing an offsite bookstore staffed by church members
Although much is being done both in and outside the church, we will continue to do what we are doing - only better. Each phase of the ministry will have the overall vision in focus - to establish a vibrant Baptist church in the heart of Massachusetts which will endure for the generations to come. -Pastor Tim
Follow us on Twitter
Upcoming Events
---
Evangelism

Homiletics

Door to Door Outreach

Door to Door Outreach

Evangelism
---