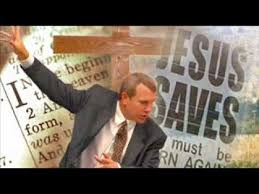 Brother James Knox
Please join us for some old fashioned preaching and some old fashioned singing.
March 27th beginning at 7pm
Brother James believes and preaches with the conviction that the King James is the word of God and is applicable to our life now. He stands uncompromisingly on sound biblical doctrine and teaching.
His messages are primarily expository and preached with relevance. In other words his homiletical style will meet you where you are at.
If you have any questions please feel to call or send off an email. - Pastor Tim
Follow us on Twitter
Upcoming Events
---
Evangelism

Evangelism

Evangelism

Evangelism

Evangelism
---